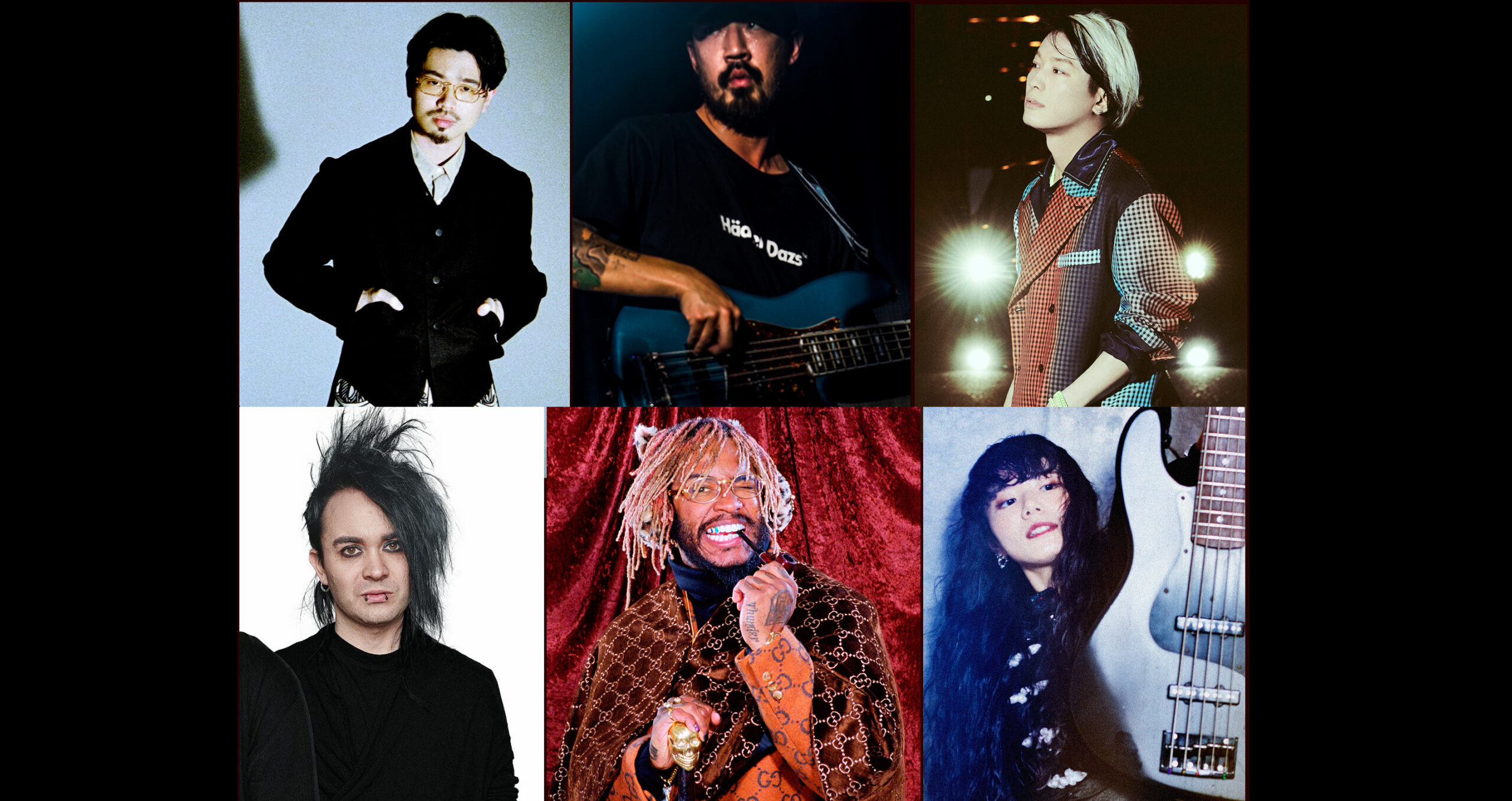 過去毎年、ベースの日当日はベーシストが中心となり、ほかでは見られない貴重なコラボレーションや、一流ミュージシャンたちが集まってこそ成せる音楽を体感できる「THE BASS DAY LIVE」が開催されてきましたが、今年はライブ・イベントに代わり、オンエア&オンラインでのトーク・ライブの開催が決定しました!
ベースの日公式YOUTUBEチャンネル番組「THE BASS DAY TALK LIVE on YouTube 」と、J-WAVE特別番組「J-WAVE SPECIAL THE BASS DAY RADIO」が連動し、3時間にわたって生配信・放送でお届けします。国内外から音楽シーンを熱く盛り上げる6名の実力派ベーシストがゲストで登場!ベースの魅力をたっぷり語ります。
出演ベーシストは、
THE ORAL CIGARETTESのあきらかにあきら、
SuchmosのHSU、
BAND-MAIDのMISA、
海外からDirty LoopsのHenrik、
そしてThundercat!
さらに、OKAMOTO'Sのハマ・オカモトが、今年亡くなった2人の偉大なベーシスト、"ルイズルイス加部"こと加部正義、Tower of Powerのフランシス・ロッコ・プレスティアを追悼して、
J-WAVEを代表するベーシスト、クリス・ペプラーと特別対談!
今年も街中が音楽愛で溢れる音楽の祝祭「ベースの日」を、皆さんでお祝いしましょう!
【各番組概要】
<出演者>※ラジオ、YouTube共通
ナビゲーター:クリス・ペプラー
ベーシスト:
■あきらかにあきら(THE ORAL CIGARETTES)
■HSU(Suchmos)
■ハマ・オカモト(OKAMOTO'S)
■Misa(BAND-MAID)
■Henrik(Dirty Loops)
■Thundercat
◆THE BASS DAY TALK LIVE on YouTube
タイトル: THE BASS DAY TALK LIVE on YouTube
日時: 2020年11日11日(水)21:00~24:00
配信媒体: ベースの日公式YouTubeチャンネルでLIVE配信
協賛:(株)ヤマハミュージックジャパン
◆J-WAVE SPECIAL THE BASS DAY RADIO
タイトル: J-WAVE SPECIAL  THE BASS DAY RADIO
日時: 2020年11月11日(水) 21:00〜24:00
放送局: J-WAVE81.3
放送形態: 生放送
提供: (株)ヤマハミュージックジャパン
※時差の都合で一部事前収録の配信となります。
※映像のアーカイブ配信はありません。
※ゲストベーシストへの質問・相談を大募集!ハッシュタグ #ベースの日、#待ちわびたベースの日 で、「ベースにまつわるお悩み」「ベーシストへの素朴な疑問・質問」をつぶやいてください。当日、YouTube番組内で選ばれた質問をゲストベーシストがお答えしていきます!
A festive celebration of music featuring talk sessions with bassists
"THE BASS DAY TALK LIVE" event will be broadcast live on radio and YouTube!
On 11/11, we will celebrate Bass Day again this year!
You'll notice that the four one's in the date look just like the straight, vertical strings of a bass.
Activities celebrating Bass Day continue to be conducted with the intention of creating more opportunities for people to encounter music in various ways through the bass—an instrument that props up music from underneath.
Every year, "THE BASS DAY LIVE," an event centered on bassists through which rare collaborations that can't be seen elsewhere and music only made possible through the gathering of first-tier musicians, has been held on Bass Day proper. This year, the decision was made to hold an on-air and online talk show and concert in place of a live event. A pair of programs—the J-WAVE special program "J-WAVE SPECIAL THE BASS DAY RADIO" and the "THE BASS DAY TALK LIVE on YouTube" on Bass Day's official YouTube channel will be broadcast and streamed live for three hours. Six talented bassists responsible for heating up the music scene in Japan and overseas will be on hand as guests to talk at length about the appeal of the bass.
The Japanese bassists on the guest list are:
Akira Akirakani of THE ORAL CIGARETTES,
HSU of Suchmos,
and MISA of BAND-MAID.
For our overseas guests, we have Henrik of Dirty Loops
and Thundercat!
What's more, Hama Okamoto of OKAMOTO'S will appear in a special talk with leading J-WAVE bassist Chris Peppler to remember two legendary bassists who passed away this year—Masayoshi Kabe, otherwise known as "Louise Louis Kabe," and Francis Rocco Prestia of Tower of Power.
Let's all celebrate Bass Day, a festive celebration of music during which love for the art form fills the streets, again in 2020!
[Overview of Each Program]
<Guests> *Will appear on both the radio and YouTube programs
Navigator: Chris Peppler
Bassists:
■HSU (Suchmos)
■Akira Akirakani (THE ORAL CIGARETTES)
■Hama Okamoto (OKAMOTO'S)
■Misa (BAND-MAID)
■Henrik (Dirty Loops)
■Thundercat
<J-WAVE SPECIAL THE BASS DAY RADIO>
Date & Time: Wednesday, November 11, 2020  9:00 PM – 12:00 AM
Broadcast Station: J-WAVE 81.3
Broadcast Format: Live
Sponsor: Yamaha Music Japan
<THE BASS DAY TALK LIVE on YouTube>
Date & Time: Wednesday, November 11, 2020  9:00 PM – 12:00 AM
Streaming Media: Live stream on Bass Day Official YouTube Channel
Sponsor:Yamaha Music Japan
*We're looking for submissions of questions or requests for advice to direct to our guest bassists! Write the bassist whom you want to pose a question to or ask for advice and what you want to ask in a tweet and post it on Twitter with the hashtag "#CantWaitForBassDay." Questions that have been chosen will be answered as part of the programs.